With the return of musicals to the theater billboard, Madrid continues to establish itself as the number one city in the world in the creation and representation of large theatrical productions in Spanish.
GREASE, in its acclaimed 50th Anniversary edition and A CHORUS LINE, a Broadway classic par excellence, are two of the cultural offerings that once again make Madrid a great tourist attraction.
Both super productions will expand the number of performances during the next Constitution Bridge:
GREASE, El Musical triumphs in Madrid in the celebration of its 50th Anniversary. Since its premiere it has shone again, this time with an innovative staging, which will be played from now on in the most relevant cities for musical theater.
To this is added the talent of its interpreters, who have been highlighted by critics and the public and who continue to stand up to the thousand people who fill the ALCALÁ Theater during each performance. GREASE, El Musical is undoubtedly the best option to enjoy with family or friends its unforgettable songs, which are already part of the soundtrack of several generations.
GREASE, El Musical, 50th anniversary edition, is directed by David Serrano, musical direction by Joan Miquel Pérez, choreographies by Toni Espinosa, scenography by Ricardo Sánchez Cuerda, lights by Juanjo Llorens, sound by Gastón Briski and wardrobe by Ana Llena.
The version and adaptation of the songs correspond to Alejandro Serrano and David Serrano.
During the Constitution Bridge, GREASE, El Musical will offer performances on Tuesday, November 30 and Wednesday, December 1 and Thursday, December 2 at 8:00 p.m. Friday 3, Saturday 4 and Sunday 5 December at 5:00 p.m. and 9:00 p.m., Monday December 6 at 8:00 p.m. and Tuesday, December 7 at 5:00 p.m. and 9:00 p.m.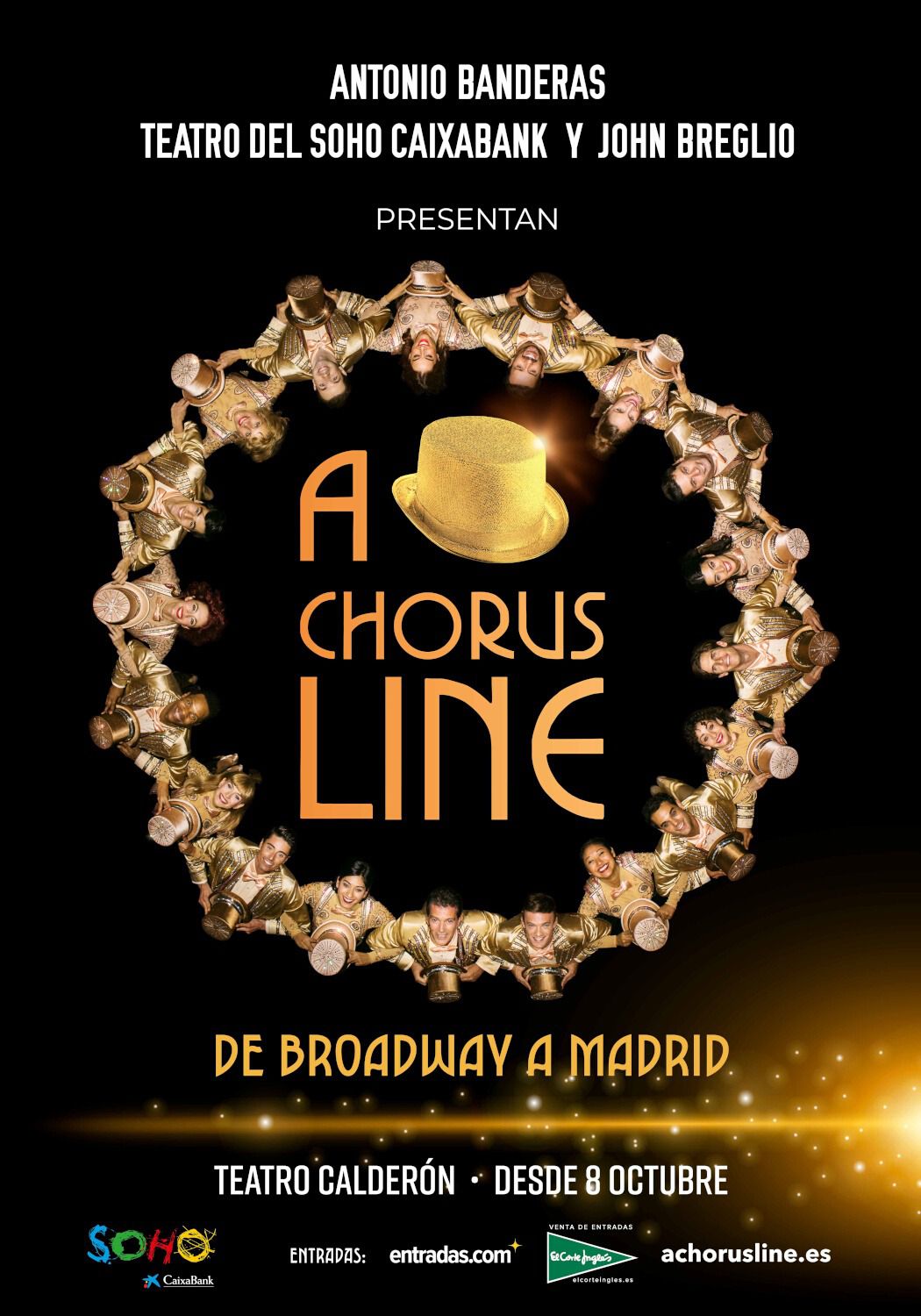 The musical premiered on Broadway in 1975, where it ran for 15 uninterrupted years on the bill. Originally conceived, directed and choreographed by Michael Bennett, with libretto by James Kirkwood and Nicholas Dante, music by Marvin Hamlisch and songs by Edward Kleban, it won nine ten Tony and the Pulitzer.
"A CHORUS LINE" was a paradigm shift in its conception, as it was inspired by the real experiences of the original cast members. The show reproduces the original Broadway production by the legendary Baayork Lee. A choreographer and director, Lee played one of the characters from the original production, Connie Wong, inspired by herself. He has directed more than 35 international productions of the musical.
Antonio Banderas, promoter, promoter and creator of the Teatro del Soho CaixaBank, co-directs this show starring Manuel Bandera and has 26 performers on stage and a wonderful orchestra of 15 live musicians, under the musical direction of Paul Baiges.
"A CHORUS LINE" is having Broadway in Madrid. A classic that during this long weekend will offer performances on Thursday, December 2 at 8:00 p.m.; Friday 3 at 9:00 p.m. Saturday 4th at 5:00 pm and 9:00 pm; Sunday 5th at 9:00 pm; Monday 6th at 8:00 pm; Tuesday 7th at 5:00 pm and 9:00 pm; Thursday 9 at 8:00 pm; Friday the 10th and Saturday the 11th at 5:00 p.m. and 9:00 p.m. and Sunday 12 at 6:00 p.m.
We wish to give thanks to the writer of this article for this awesome web content

Musicals in Madrid on the Constitution Bridge: Grease and A Chorus Line